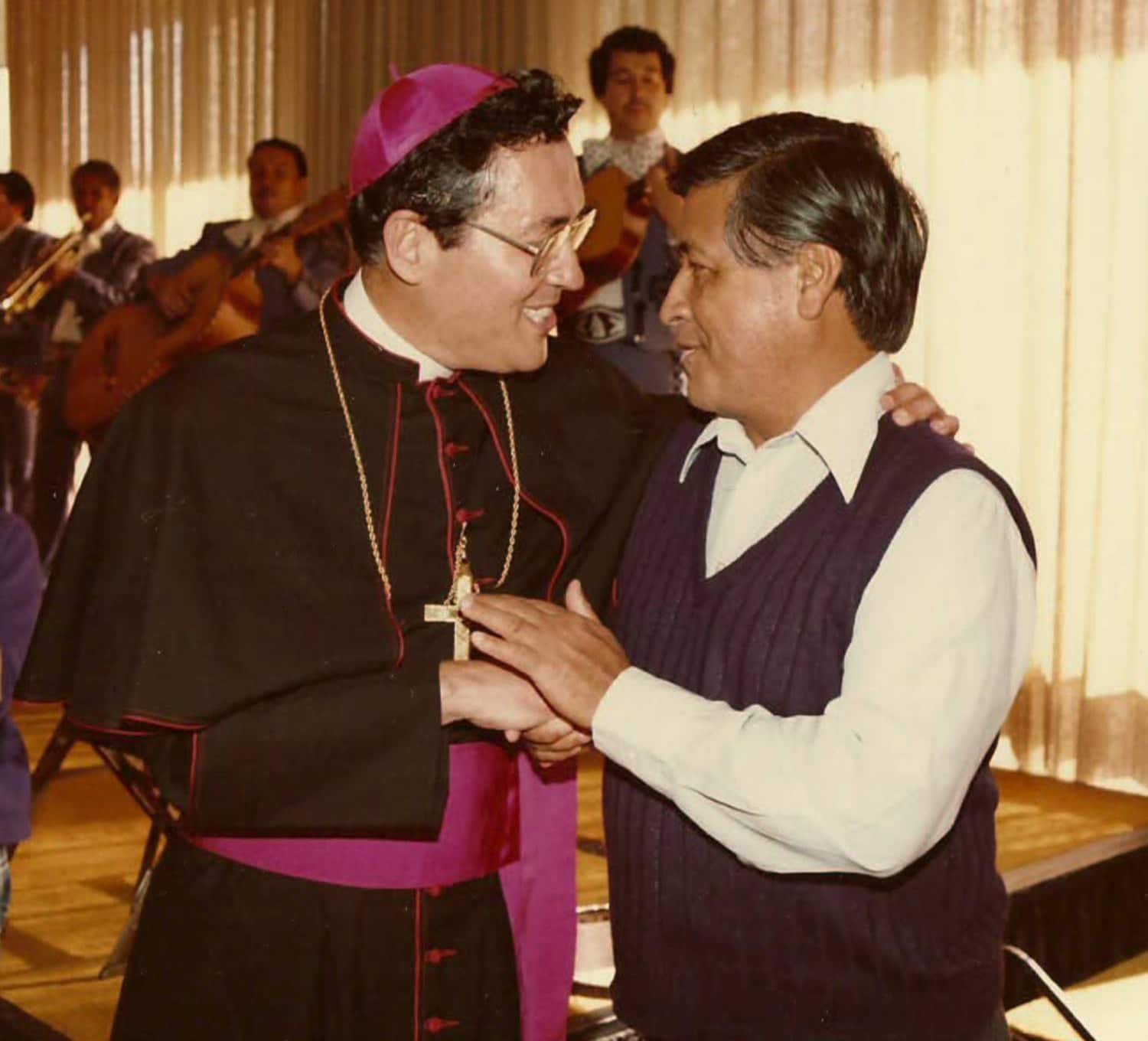 Important announcement
This note was originally published at: Agustinosrecoletos.org on October 6, 2020.
Farmworker leader Cesar Chavez has received media attention from around the world once his bust has been placed in the Oval Office as one of the symbols of America's new presidency. César was a friend and fighting companion of the Augustinian Recollect Bishop Alfonso Gallegos, each from his own condition and vocation.
One of the traditional curiosities when a new president takes over the U.S. government is to see how he has decorated the oval office. Presidents know this and take advantage of the circumstance to launch messages and retrieve symbols.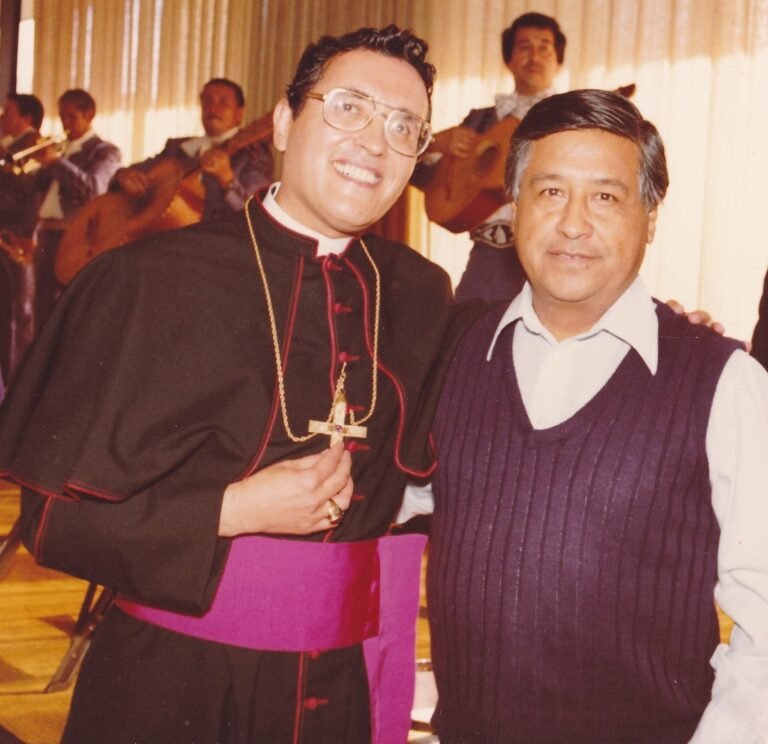 In his newly released presidency, Joe Biden  has made profound changes for the purpose of differentiating and positioning himself as different from the former tenant. On Wednesday, January 20, we had the opportunity to see, for the first time, this "new" oval office.
Among several symbols (carpet, curtain, paintings, armchair or the removal of the "coca-cola" button), are the characters who will "accompany" Biden on a daily basis. And among them is César Chavez, depicted with a bust coming from California. It is located behind the presidential chair, on a bedside table with family photographs.
César Chávez (1927–1993) was born  in the United States, the son of a couple of migrant farmers from Chihuahua, Mexico. From the 1960s he began an all-out struggle for farmers' rights. His memory is in streets and neighborhoods that bear his name throughout the United States, in the publication of books, articles, documentaries and films. His mark is such that he even has a designated day of his own:  March 31.
Politically, Biden has released a powerful message immediately approving measures on the pandemic, the Paris Climate  Agreement, the return to WHO, or the freezing of the border wall.  For in symbolic terms Chávez'spresence in the oval office is a statement of intent on immigration policies,  respect for minorities and the defense of the most disadvantaged workers.
Chávez and his union, United Farm Workers, founded in 1962, carried out peaceful actions such as hunger strikes, marches, and pilgrimages—such as the march of thousands of farmworkers in 1966 along the 400 kilometers separating Delano from Sacramento—demonstrations or boycott of products for landowners and businesses to negotiate with their workers. 
In this struggle Chávez had a companion and friend who did his work from his own vocation and mission. He is the Augustinian Recollect Bishop Alfonso Gallegos  (1931-1991), very active in denouncing social injustice.  As an ecclesiastical authority, he supported exploited workers, homeless people, marginalized migrants and the most disadvantaged population with concrete actions.
Chávez was openly Catholic and maintained a close friendship and not a few working meetings with Alfonso Gallegos.  In turn the bishop, due to his authority and especially his charism of welcome and listening, advised many local leaders of the United Farm Workers.
In one of the photos in this article you can see Chávez's dedicated autograph to Gallegos in the photo:
"For my friend Father Gallegos with all love and respect. Peace and Justice. César Chavez, 23 December 1972. Peace."
Gallegos visited numerous  agricultural camps made up of impoverished migrant workers, exploited with wages of misery and with deplorable living conditions next to the fields they worked. Many of them were encouraged and supported so that they were not afraid to demand justice in their workplaces. He also  interceded with the authorities and the public for improved living conditions in all respects.
According to Paul Chavez, president of the César Chavez Foundation and son of the agricultural leader, his father always gave a preferential and motivating role to his  Catholic faith, which he considered the true engine of his struggle for human rights. Without this faith he would not have managed to overcome difficulties or pronounce his famous motto, "Yes, you can," the same one that years later popularized Obama and waspicked up by social movements around the world. According to Paul Chavez,
In fact, his father always used non-violent vindication, peaceful resistance, and in the face of violence and threats, he simply said:
"I put my future in God's hands, but I will move on with my task."
In the last detail, Julie Chavez Rodriguez, granddaughter of César Chavez, has been appointed director of the Office of Intergovernmental Affairs of the White House. She previously worked on Kamala Harris' campaign as political-national director and chief of staff; during the Obama administration she was a special assistant to the president and deputy director of the Office of Public Participation.